~ Divine Pathway Breakthrough Journey ~
Is there something that you would like to release once- and- for- all?
Do you have a problem or issue that continually brings you stress or unhappiness?
Do you want to clear blockages of all kinds-mental, emotional, physical and spiritual?
Do you want a feeling of being in deep connection with your Self? God? Others?
Do you want to feel free to live your passion and your purpose, right now?
Do you want to live relaxed and joyful-unafraid with a wide-open heart?
Have you done the inner work to clear or resolve something, yet it still seems to plague you? It's time to try something that has been proven to work!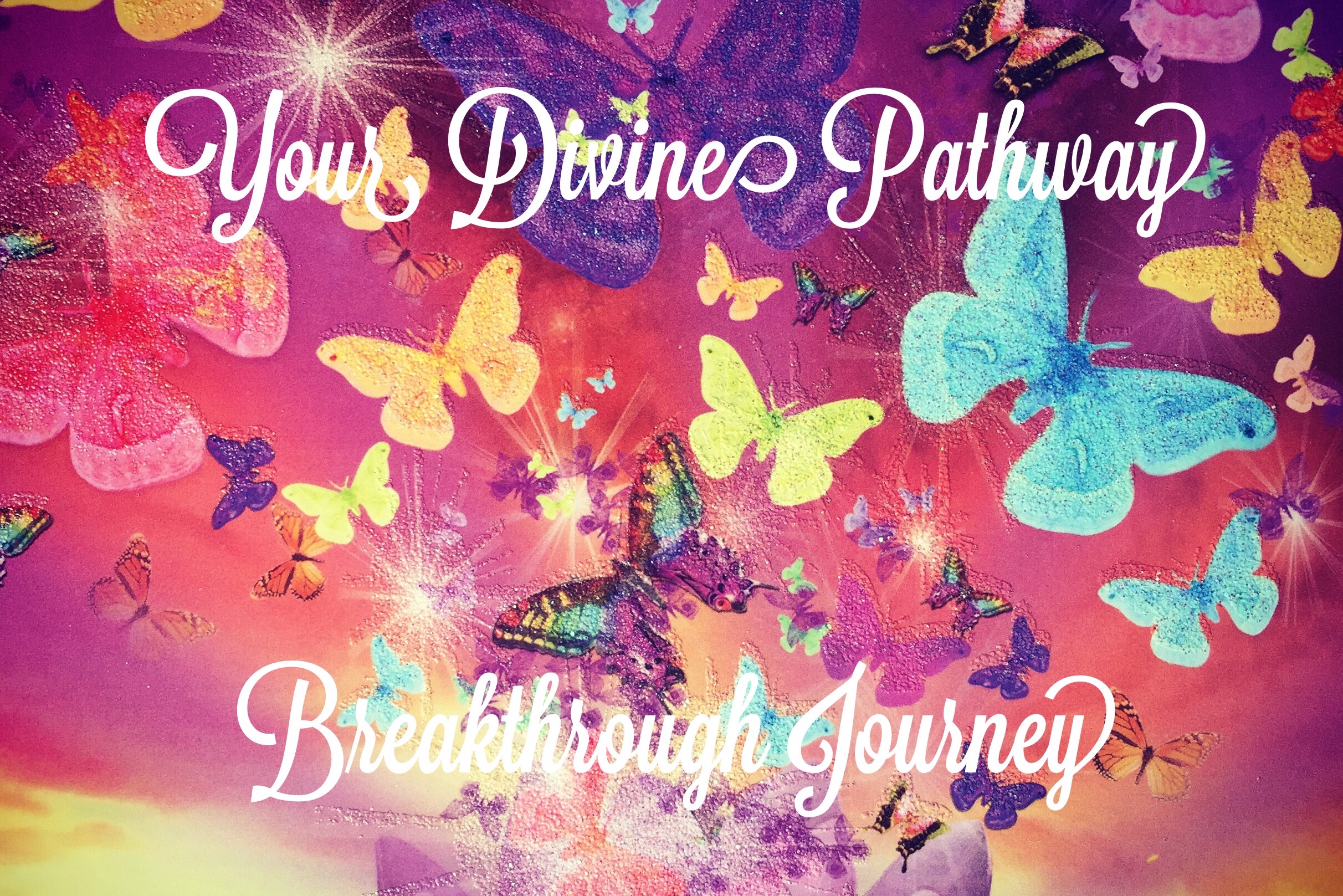 ~ Here's How It Works ~
Using a series of processes in a guided experience from some of the greatest advancements in human potential, a Breakthrough Journey effectively removes/dissolves the thought, problem or trauma right at it's roots. That's where the build up of negative energy or emotional charge exists. Once you become unstuck, you will be in an integrated state.
~ What Can It Do For You? ~
The Breakthrough Journeys can provide you first and foremost your problem, thoughts, or trauma being gone. You may still have a memory of it in some cases, but the nasty charge, the nagging, haunting, and sometimes debilitating thoughts, feelings and emotions will have vanished.
From this new place you will be able to take different actions, ultimately leading you to a richer, more harmonious way of living. A life with more peace, a keen sense of clear direction, leaving you feeling and living with more clarity, gratitude, joy, grace and ease.
~ How Can Brenda Help You? ~
Brenda is a certified master guide from the Accelerated Evolution, trained by Satyen Raja, founder of WarriorSage. For fifteen years she has traveled the world studying and absorbing traditions, techniques and transmissions to assist healing. All is available to support you to Breakthrough and release your stress, fear and strain. It's your turn, it's your time, it's your life and you deserve the best! Brenda will support you fully, through each breakthrough, through each opening as your heart and soul becomes awakened you are held.
~ Breakthrough Journeys ~
Your Journeys will unfold into what is currently going on in your life. Below are examples so that you can feel into what is currently appearing for you.
Releasing Fear ~ Where do you feel stuck in your life? What is the biggest struggle, the most amount of stress, that you have going on for you right now? What's the goal that this problem has for you? What's its meaning to you and how can you turn your problem into a gem, into something that you can appreciate and embrace? It's time to release that aspect that's been holding you back.
Embracing Yourself ~ Awaken to the deepest essence of who you are. It's time to unveil and peel back 'who you are not' as much as discovering 'who you are.' You allow who you are not, to fall way undressing all the layers of all your automatic conditioning. All of your programming that didn't come from you, so that you can start enjoying the peace of being authentic. You can start enjoying the peace of mind that comes from accepting, loving, and appreciating yourself, for who you are.
Deliberate Choices ~ What relationship do you struggle most with? In life we all have relationships with people. Do you have guilt, anger or resentment? You may actually feel the most amount of stress in your close relationships, where you feel like you're not being loved, and/or you can't love the other person. It may be taking up so much of your energy, that it's hard for you to get back to being positive, or you have shut down that part of your life, because it's to big and uncomfortable to face. It's time to come to deep peace,  understanding, fulfillment, and bring even more energy into moving forward, into love and freedom from your heart.
Freedom ~ Where is the struggle locked in your body, locked in your mind, locked in your images? Perhaps it was an accident, a shock, or a trauma, in your life that froze you up so strongly that your energy feels sucked right out of you. If you have any anxiety, panic, stress, or strain, this journey is going to erase and dissolve what's holding you back from freedom.
Transformation ~ You are now ready to launch into your full freedom! Who are the people that have inspired you in your life? Who are the people that you look up to? Who has a quality that's inspiring to you, and you wish that quality would grow inside of you? The ability to follow through, the ability to feel deeper, to love or to be more compassionate, confident, patient, harmonious, and balanced when approaching stressful things. What quality would you love to awaken in yourself?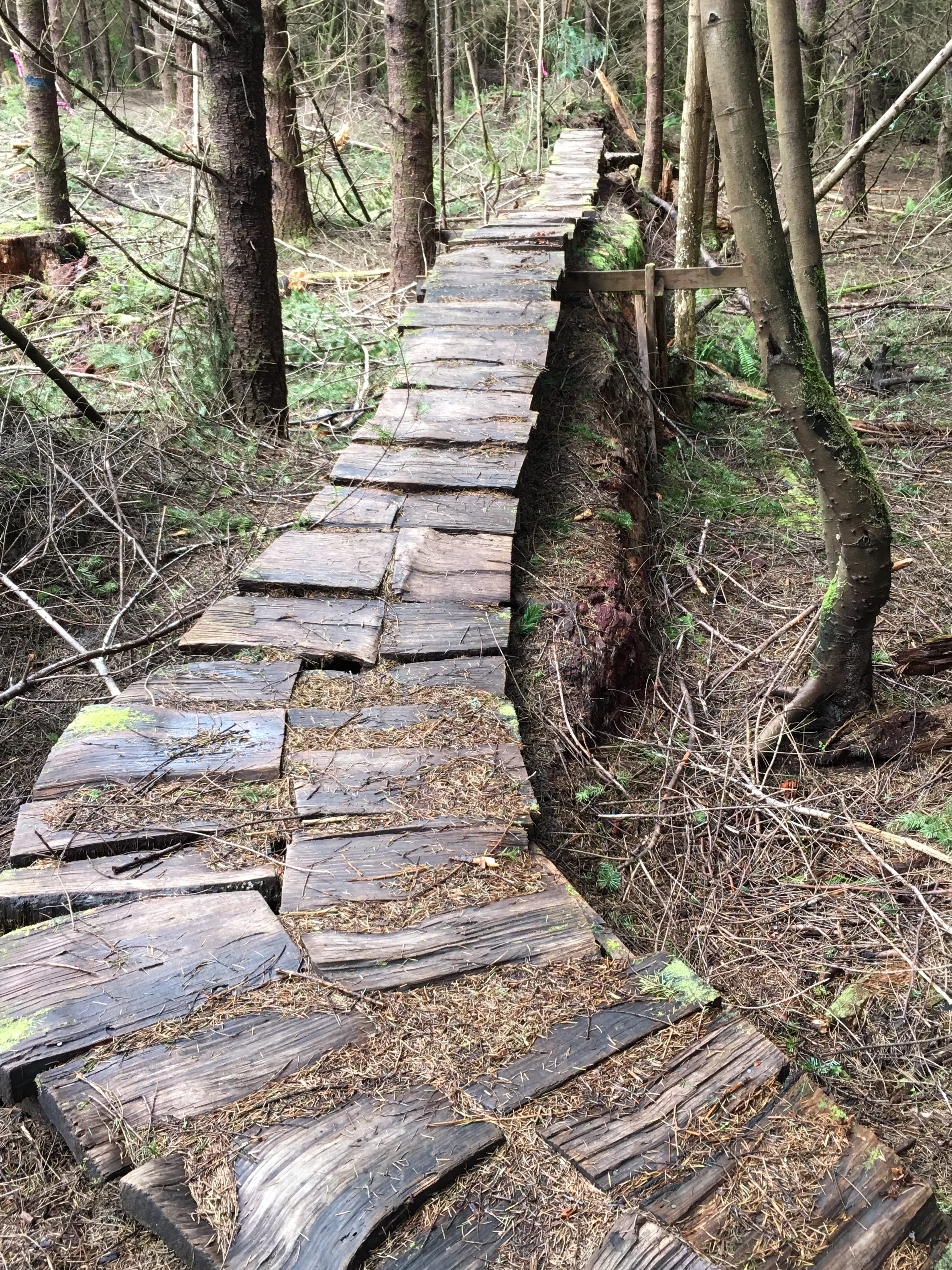 Choose from 3 Journey Packages ~ Each Journey is unique and will serve your heart and soul from the inside out!
Each session lasts 60-90 minutes, usually once a week. Your Journey can be on Skype, FaceTime, phone or in person if you live in the greater Seattle area. Most of Brenda's clients use Skype, and all of her clients have said that they felt very connected to her durning the Journeys.
Desiring Journey ~ Three Months ~ This Journey series begins to un-peel and reveal what your next threshold has to offer you. It's your chance to dive deep into the unknown and see what surfaces for you, your heart, and what opportunities arise.
*This Journey package also includes two Quantum Biofeedback Journeys. (Look under menu to read about this profound healing.)
Releasing Journey ~ Six Months ~ This Journey series continues the momentum that was released in the first 3 months, all of the barriers that were removed, all of the scary places that had the light shine on them released, so that you could make different choices. The next 3 months will take on a new threshold and as you dive even deeper, as you continue with positive daily blissiplines, and learn to tune into your intuition like never before, more miracles will be revealed, more of you and your heart will be unleashed.
* This Journey package also includes three Quantum Biofeedback Journeys. (Look under menu to read about this profound healing.)
*This Journey package also Includes a free ~ One Day Retreat. Bonus details below.
Transformation Journey ~ One Year ~ This Journey series takes you on a magical ride through realms that you have never explored before! You will embark on a soul illumination, awakening to deep authenticity, listening with your heart as you connect with your infinite wisdom. All areas of your life will have had the spot light reveal what no longer serves, and you will have an opportunity for the pain, suffering, and all of the mind mess to banish once and for all. You will learn ways to work with your thoughts, feelings, and emotions so when life throws curve balls, you will be able to practice all that you have learned to stay centered and in your heart.
* This Journey package also includes four Quantum Biofeedback Journeys. (Look under menu to read about this profound healing.)
* This Journey package also includes a Free ~ One Day Retreat. Bonus details below.
All Journeys Packages Receive Quantum Biofeedback Journeys ~ These Journeys use cutting edge energetic assessment healing and is based on the principals of Quantum Physics. This technology reveals the enegetic imbalances that affect your health. The thearpy measures many energtic parameters of your body including your adrenals, energy flow, water utilization, oxygen utilization, aura, and brain wave just to name a few.
Biofeedback healing goes along beautifully with the Breakthrough Journeys giving you a completely balanced experience from the inside out.
Desiring Journey ~ Two Biofeedback
Releasing Journey ~ Three Biofeedback
Transformation Journey ~ Four Biofeedback
Bonus ~ One Day Free Retreat ~ When you sign up for the six months or the one year Journey package.
($325 Value)
Breakthrough Journey One Day Personal Retreat ~ Your divine journey has guided you to this ONE FULL DAY of celebration, a deep profound day, a day to integrate, a day of magic, a special day designed just for you. It's my way to thank you for staying on your divine pathway. Your day retreat will be created especially for you. Details will be shared once we book your date. Mystery awaits you beloved.
What Journey is right for me? ~ Free 20 Minute Discovery Journey to see which one will serve your deepest heart.
Divine Investment ~ Call For Breakthrough Journey Pricing ~ 206-618-3834
~ Divine Praise ~
I was dealing with a re-occurring problem that was affecting how I felt about myself and others in a negative way. I did not know how simple it would be to work on it and have a huge shift. I enjoyed working with Brenda for many reasons but to pick one, the most important would be that I felt safe discussing what makes me feel vulnerable. Doing the Breakthrough Journeys has kept me on track and my issues have been shifted to the point of non-existence. I have also noticed that as the days proceed after each session, that the issues I addressed continued to get better with time. I highly recommend this experience with Brenda. 
Laura Praat ~ Canada B.C.
My journeys with Brenda mainly was working with trauma that was ready to be released. I have been doing healing work for many years with many different modalities and healers. I have found with trauma I really need someone who can hold space for me and guide me through. Brenda was able to do this for me. It was different than anything I have ever experienced. She had many ways to help me through and almost each time we did a journey she used a different technique depending what I was dealing with.
What I really appreciated about Brenda's work was that the traumatic events were cleared quickly, frequently in one session, and I didn't have to re-experience the whole thing. In addition, other types of trauma work has left me feeling drained and tired, but Brenda's techniques always ended at a high point. Instead of  feeling drained, I was left feeling the love of connecting with spirit. 
~ Trisha Garner ~ Bowen, Island